Cupcakes Sydney – Cakes Sydney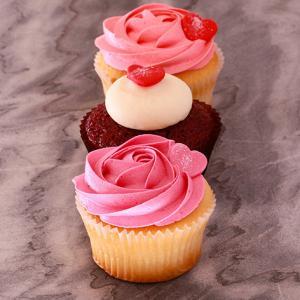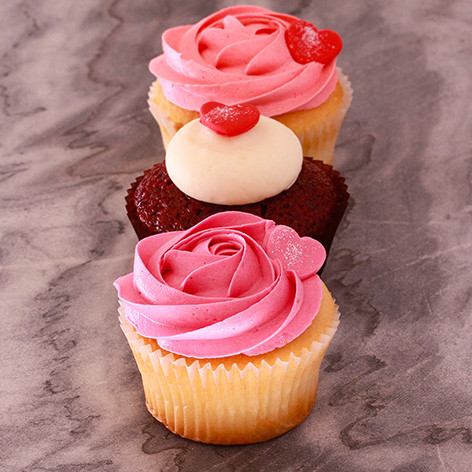 Over 500,000 cupcakes sold!
Using the finest ingredients available our Pastry Chef's manufacture the finest Gourmet cupcakes daily in our commercial kitchen. Using New Zealand unsalted butter, Single Origin cocoa, double-fold Vanilla Extracts and pastes, free-range eggs, Belgian couverture chocolates, Fresh fruits all result in a cupcake like no other. From the very first bite, you will discover pure indulgence.
We bake from scratch daily meaning we use the traditional methods of making our products. Our Pastry Chef's mix blend and bake like the days of old. Baking twice daily ensures our customers receive the freshest tasting products every time. This consistency in our product has built our reputation. A reputation we are very proud of and uphold.
Our buttercream is truly the icing on our cupcake. Our Pastry team took it upon themselves to create a unique product. The appearance is that of soft-serve ice cream. The texture is as smooth as silk. The aroma excites your senses.
Having over 25 flavours on our menu we have something for everyone. From our heavenly Vanilla to our signature Red Velvet cupcakes and decadent chocolate varieties you will be in cupcake heaven. Our cupcakes come in 3 sizes: Petite, Classic and Giant. Orders can be placed via our website, calling 1300 769 385 or by visiting our store at 209 Rocky Point Rd Ramsgate NSW 2217.
Try Our Bespoke Corporate Logo Cupcakes
Vanilla Cupcakery caters for all occasions in Sydney such as Corporate Events, Weddings, Birthdays, Engagements, 16th Birthday,18th Birthday, 40th Birthday , 50th Birthday, Christening's, Communions, Graduations, Gender Reveal Cakes and cupcakes. We can customize our cakes and cupcakes to suit your theme. Our event coordinator is available to listen to your requests and turn them into edible masterpieces.
Easter and Christmas Cakes and cupcakes are available in the festive season.
Corporate logo Cakes and logo cupcakes are our specialty, We can print your corporate cupcake logo in square, round and rectangle shapes. As your company's logo is treasured we have perfected the process of which it is displayed on our cupcakes. The logo is printed then transferred on our edible sugar disc. This prevents any buttercream from discolouring your logo. Your corporate logo cupcakes will leave a lasting impression to your clients at your next event.
Our Cupcake delivery service is available to the Sydney CBD and Sydney metro area. Your delivery cost will be shown in the checkout page. For cupcake deliveries we need two business days' notice and the minimum order is $40 excluding delivery. Cupcake and Cake deliveries in Sydney are made during business hours Monday to Saturday
Please call 1300 769 385 or email [email protected] to order Cakes and Cupcakes for your event.
Vanilla Cupcakery
Love share Enjoy